If the global pandemic has taught us anything, it's that the world can change rapidly and unexpectedly. In fact, the COVID pandemic has fundamentally changed the way many businesses operate, from remote working arrangements to a greater demand for online products and services.
Increasingly, future-proofing your business to weather changing market conditions will involve the proactive adaptation and integration of new technologies. It's important to understand why fit-for-purpose technology should be at the core of your evolving business strategy.
A change in mindset
Ensuring that your business can strategically and successfully adopt new technologies will often involve an organisational culture shift.
As we explored in our recent article on Digital Transformation, a change in thinking is necessary to help departments in your business view technology as having an impact on their day-to-day functions. Rather than technology decisions being relegated to the IT department, each member of your organisation should be empowered to contribute to ICT solutions in their own right by providing their business insights and perspectives.
A valuable place to start is by identifying short, medium, and long-term objectives that describe what business goals you want to achieve and how technology can enable these goals.
This approach is better than an 'ad hoc' approach that businesses often use, which is more around incremental improvements and troubleshooting problems with technology as they arise. Strategic thinking enables your organisation to anticipate the future and implement solutions that suit your needs, driving competitive advantage, strategic differentiation and greater organisational impact.
A useful way of thinking about your business is as a collection of capabilities. A Business Capability is a unique combination of processes, organisation and people, technology and information that delivers a capability to your organisation to do something. We need to imagine how new digital technologies can be combined with new ways of working to create our competitive advantage.
A range of advantages
Putting the business benefit that technology can unlock at the centre of your business strategy offers a range of advantages, regardless of what industry you operate in. Let's take a closer look at these benefits. If you'd like more information on any of the areas outlined below, get in touch with the experts at Business Aspect today.
1. Innovation
New technologies can help to accelerate innovation within your business. Your team should feel empowered to suggest ideas they believe could improve experiences for employees and customers alike. This 'innovation mindset' encourages forward thinking, problem solving, creativity, and more efficient trial and error experimentation. By focusing on areas of your business that can be enhanced and streamlined or reimagined, you can determine which technologies should take priority.
2. Productivity
Technology can enable your team to be more productive and to feel more engaged and empowered. From tracking workflows, to reducing tech-related downtime, the right ICT solutions can help people work more efficiently and enjoy greater on-the-job satisfaction. Automating routine and monotonous tasks can allow your employees to focus on work that generates revenue and adds value. Technology can also help to reduce the chances of human error, which can save time and resources in the long run that can be refocused elsewhere for greater impact.
3. Collaboration
The COVID pandemic placed a spotlight on remote working arrangements, and as a result some businesses have done away with traditional office environments altogether. In this context, technologies that power seamless communication and collaboration have never been more crucial. The right tools can help your team to work cohesively and ensure important tasks always remain on deadline.
4. Security
Unfortunately, the global pandemic also prompted a spike in cybercrime, especially brute force malware attacks aimed at stealing valuable business data. The right processes and technologies can help safeguard your critical business information with enterprise-grade systems. Educating and upskilling members at every level of your team, from frontline workers to executives in the C-suite to be more cybersecurity aware, can also help your entire organisation to be more vigilant to cyberthreats.
5. Service
Lastly, integrating new technologies into your business strategy can result in greater levels of customer service and overall customer satisfaction. From automated replies that respond to frequently asked questions, to bots that offer a live chat experience, there's a myriad of ways that technology can reshape and enhance your business communications with stakeholders.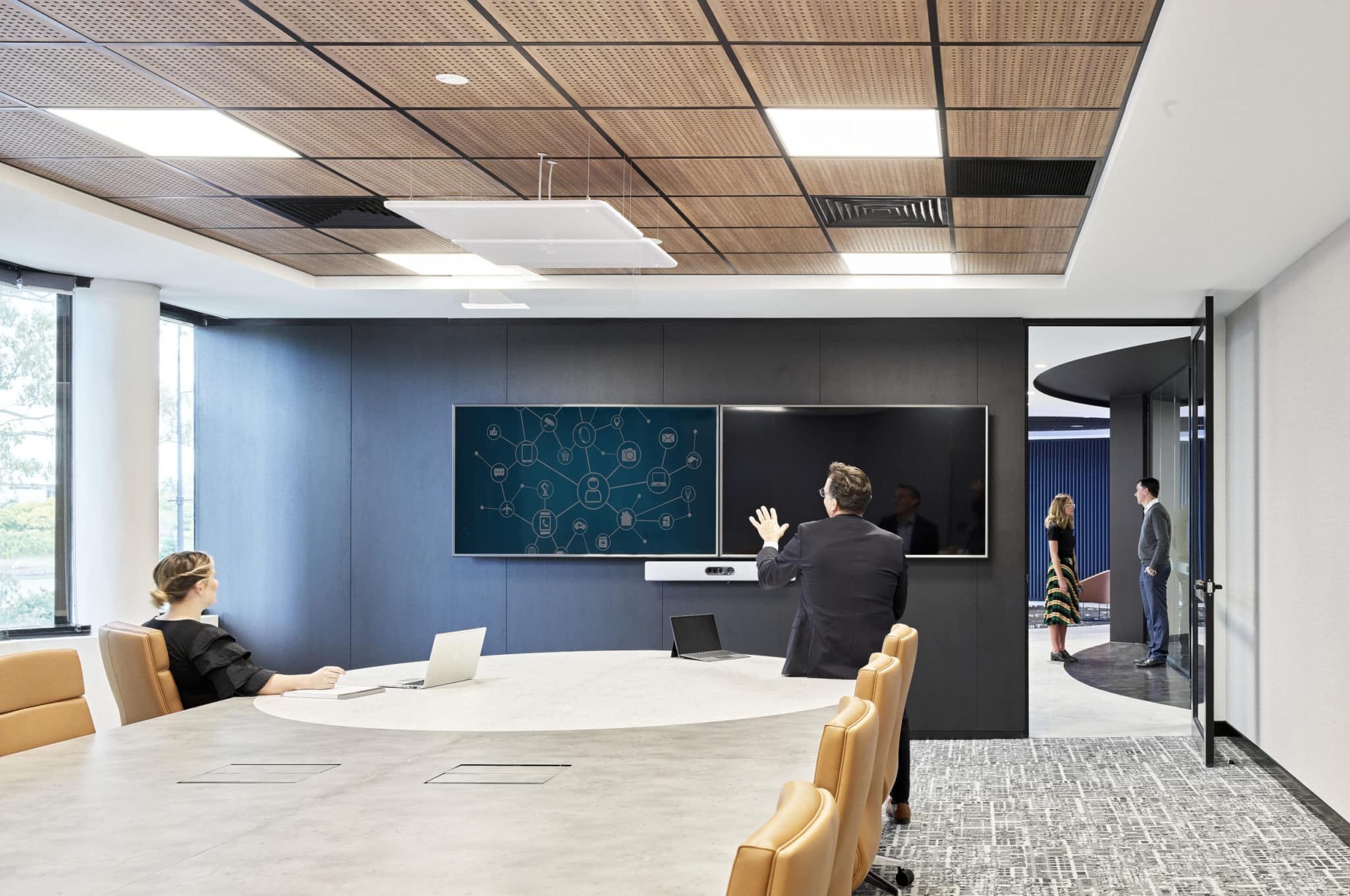 An expanding vocabulary
Placing tech at the heart of your business strategy may also require understanding some important concepts relating to the ways humans embrace technology. You'll often hear emerging technology topics discussed by industry thought leaders, and it's important to understand how to apply them. If you need a trusted advisor to help guide you, the team at Business Aspect can support your organisation's digital transformation journey.
The internet of things (IoT)
IoT is used to describe a network of electronic devices that are Internet compatible and capable of receiving and exchanging high volumes of data between physical and virtual environments. For example, where in the past timesheets were entered manually by hand, today many businesses use biometric identification devices such as fingerprint scanners that enable staff to clock in and out. This is a prime example of the 'internet of things' at play in the everyday world of work.
Data insights
Integrating technology into your business goes hand-in-hand with collecting and making sense from a burgeoning volume of data. As we touched on in our recent blog about Digital Transformation, there's real power in unlocking data insights to support informed decision-making at every level of your business. Maturing your data insights will offer you a clearer picture of your end-to-end customer journey – and can ultimately result in more sales and higher profits. At Business Aspect, we understand that harnessing the power of data can lead to greater business success.
API integration
For many years' organisations searched for the one enterprise application to run the business, the ERP. Unfortunately, this is a vision more than a reality. In truth, organisations rely on a collection of enterprise applications to meet needs. API integration facilitates interaction between various applications. A well designed and implemented API strategy makes it possible to synchronise data across platforms, streamlining processes and reducing data duplication and errors.
A simple example might be the weather information for your city or town that you can easily access on your smartphone. This localised weather data is typically powered by a third-party, but an API integration makes it possible for Apple, Android, and other operating systems to receive this data and reformat it for you in a user-friendly layout. API integration is particularly important in a business setting because it can allow your organisation to connect existing legacy systems with newer applications and devices to streamline workflows.
Key takeaways
Technology and business innovation are intrinsically linked. At Business Aspect, we believe technology should be viewed as a core element that touches every area of your business, rather than a siloed IT function.
With a 'new normal' emerging post-pandemic, there's never been a better opportunity to evaluate the role that technology plays within your business strategy. If you're looking to revisit the way tech is used within your organisation, get in touch with our experts at Business Aspect today.